With so many new folks joining us because of our new CBD product line, some are asking if they have to go recruit people, build a business, commit to monthly orders, etc. The answer is "NO"! If all you want to do is use our incredible products, then just do that. (However, we're convinced you'll like them so much you'll start telling friends. When they ask where they can get some, just send them to YOUR site! Just a few buyers, and your product is FREE!)

We are obviously building a huge network marketing business ourselves. But CTFO never kicks you out for not buying product "often enough." You can buy whenever you need something. IF you're building a business, it does make good business sense to get on automatic monthly shipment for ONE product. But it's up to you.
Dr Dick
TEST DRIVE THE ULTIMATE TOOL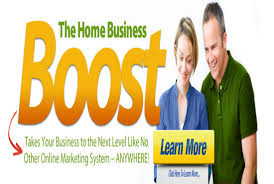 Corporate has created an incredible
CBD

CTFO Custom Specific Prosperity Central System.
Prosperity Central System is an optional tool fo SERIOUS CTFO ASSOCIATES.
Since it is free to take a test drive for 30 days, it is a no brainer.
Make sure to sign up for the

PROFESSIONAL ACCOUNT
ONLY look at the PROFESSIONAL ACCOUNT. The Basic Account is basically - useless and does NOT have ANY of the CTFO Exclusive Enhancements!
Present Your Opportunity
Automates Follow Up
Organizes Contacts
Tracks Activity
Boosts Sales & Growth

Sign up for the PROFESSIONAL ACCOUNT for
FREE for 30 days
====================================================
To Your Health & Wealth,
Michael Swilling
100k Independent Executive Vice President
Disclaimer: While corporate has help develop this CBD customer specific CTFO system, it is not a corporate product. Personally, I have successfully used Prosperity Central System for over 10 years and it is the absolute BEST. And since there is no risk on clicking the link above, you can test drive the PROFESSIONAL ACCOUNT for 30 days yourself and see if it adds value to your business too. You can also check with your enroller to see if they are using this amazing system
Baby Boomer
Dr. Dick Pritchard was a successful high technology manager and business builder for major research and development programs in the US defense industry and academia. At the peak of his career, his salary and bonuses topped $200,000 a year. But then the unthinkable happened...